Powerball
Statistics
Use the tables below to find all the statistics you may need for every Powerball drawing since the lottery began in 1992. You can find the frequencies of each main number and Powerball drawn and the date of when it was last picked. You can also find out which numbers are most overdue, along with those that have been drawn the least. In addition to the current Powerball format, you can find the statistics for draws from periods when the game was different, including smaller ball pools and when the Power Play did not exist.
Information on this page includes data from all draws up to and including Saturday, April 1, 2023.
First draw Apr 22, 1992
Last draw Apr 1, 2023
Total draws 3,314
Notes: This data is for every Powerball draw since 1992 regardless of any changes that have occurred.
First draw Oct 7, 2015
Last draw Apr 1, 2023
Total draws 866
Notes: On October 7th 2015 the main ball pool increased from 59 from 69 and the Powerball pool reduced from 35 to 26.
First draw Jan 18, 2012
Last draw Oct 3, 2015
Total draws 388
Notes: PowerPlay became a fixed multiplier on January 15th 2012 then returned on January 22nd 2014. The Powerball number pool also reduced to 35.
First draw Jan 7, 2009
Last draw Jan 14, 2012
Total draws 316
Notes: The main ball pool increased to 59 on January 7th 2009, while the selection for Powerball numbers reduced to 39.
First draw Aug 31, 2005
Last draw Jan 3, 2009
Total draws 350
Notes: On August 28th 2005 main Powerball ball pool increased to 55.
First draw Oct 9, 2002
Last draw Aug 27, 2005
Total draws 302
Notes: In October 2002 the main ball pool increased to 53 and the 1x was removed from the PowerPlay pool.
First draw Mar 7, 2001
Last draw Oct 5, 2002
Total draws 166
Notes: The "PowerPlay" multiplier introduced on March 5th 2001, offering prize multipliers up to 5x.
First draw Nov 5, 1997
Last draw Mar 3, 2001
Total draws 348
Notes: On Wednesday Nov 5th 1997 the main ball pool increased to 49 and the Powerball number matrix reduced to 42.
First draw Apr 22, 1992
Last draw Nov 1, 1997
Total draws 578
Notes: Powerball launched in 1992 in 23 states where Mega Millions was not available.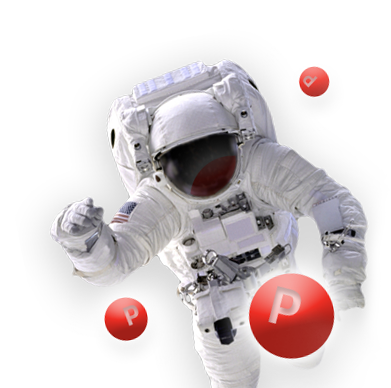 Next Estimated jackpot:
Buy Tickets
Number Frequency
Number Draw Frequency

| No. | | Freq. | Days ago | Last Drawn |
| --- | --- | --- | --- | --- |
| | | 288 | 13 | Mar 20, 2023 |
| | | 299 | 27 | Mar 6, 2023 |
| | | 292 | 20 | Mar 13, 2023 |
| | | 275 | 4 | Mar 29, 2023 |
| | | 290 | 55 | Feb 6, 2023 |
| | | 300 | 74 | Jan 18, 2023 |
| | | 293 | 90 | Jan 2, 2023 |
| | | 306 | 43 | Feb 18, 2023 |
| | | 298 | 4 | Mar 29, 2023 |
| | | 312 | 20 | Mar 13, 2023 |
| | | 302 | 1 | Apr 1, 2023 |
| | | 301 | 62 | Jan 30, 2023 |
| | | 291 | 27 | Mar 6, 2023 |
| | | 300 | 15 | Mar 18, 2023 |
| | | 310 | 8 | Mar 25, 2023 |
| | | 316 | 18 | Mar 15, 2023 |
| | | 305 | 8 | Mar 25, 2023 |
| | | 284 | 8 | Mar 25, 2023 |
| | | 309 | 1 | Apr 1, 2023 |
| | | 310 | 15 | Mar 18, 2023 |
| | | 291 | 1 | Apr 1, 2023 |
| | | 315 | 55 | Feb 6, 2023 |
| | | 315 | 50 | Feb 11, 2023 |
| | | 289 | 4 | Mar 29, 2023 |
| | | 270 | 162 | Oct 22, 2022 |
| | | 315 | 6 | Mar 27, 2023 |
| | | 302 | 11 | Mar 22, 2023 |
| | | 315 | 11 | Mar 22, 2023 |
| | | 269 | 1 | Apr 1, 2023 |
| | | 287 | 15 | Mar 18, 2023 |
| | | 293 | 43 | Feb 18, 2023 |
| | | 325 | 13 | Mar 20, 2023 |
| | | 281 | 18 | Mar 15, 2023 |
| | | 278 | 102 | Dec 21, 2022 |
| | | 301 | 85 | Jan 7, 2023 |
| | | 318 | 6 | Mar 27, 2023 |
| | | 287 | 11 | Mar 22, 2023 |
| | | 288 | 41 | Feb 20, 2023 |
| | | 323 | 39 | Feb 22, 2023 |
| | | 307 | 29 | Mar 4, 2023 |
| | | 315 | 97 | Dec 26, 2022 |
| | | 308 | 74 | Jan 18, 2023 |
| | | 287 | 6 | Mar 27, 2023 |
| | | 291 | 39 | Feb 22, 2023 |
| | | 309 | 85 | Jan 7, 2023 |
| | | 210 | 4 | Mar 29, 2023 |
| | | 230 | 8 | Mar 25, 2023 |
| | | 236 | 81 | Jan 11, 2023 |
| | | 235 | 34 | Feb 27, 2023 |
| | | 184 | 11 | Mar 22, 2023 |
| | | 170 | 34 | Feb 27, 2023 |
| | | 185 | 1 | Apr 1, 2023 |
| | | 174 | 32 | Mar 1, 2023 |
| | | 162 | 15 | Mar 18, 2023 |
| | | 151 | 34 | Feb 27, 2023 |
| | | 124 | 88 | Jan 4, 2023 |
| | | 116 | 8 | Mar 25, 2023 |
| | | 120 | 6 | Mar 27, 2023 |
| | | 136 | 53 | Feb 8, 2023 |
| | | 56 | 46 | Feb 15, 2023 |
| | | 84 | 25 | Mar 8, 2023 |
| | | 71 | 90 | Jan 2, 2023 |
| | | 76 | 20 | Mar 13, 2023 |
| | | 68 | 53 | Feb 8, 2023 |
| | | 58 | 39 | Feb 22, 2023 |
| | | 61 | 4 | Mar 29, 2023 |
| | | 65 | 13 | Mar 20, 2023 |
| | | 61 | 88 | Jan 4, 2023 |
| | | 77 | 15 | Mar 18, 2023 |
Powerball Draw Frequency

| No. | | Freq. | Days ago | Last Drawn |
| --- | --- | --- | --- | --- |
| | | 94 | 95 | Dec 28, 2022 |
| | | 97 | 48 | Feb 13, 2023 |
| | | 87 | 76 | Jan 16, 2023 |
| | | 88 | 20 | Mar 13, 2023 |
| | | 91 | 11 | Mar 22, 2023 |
| | | 106 | 141 | Nov 12, 2022 |
| | | 83 | 4 | Mar 29, 2023 |
| | | 93 | 18 | Mar 15, 2023 |
| | | 100 | 53 | Feb 8, 2023 |
| | | 99 | 57 | Feb 4, 2023 |
| | | 102 | 15 | Mar 18, 2023 |
| | | 92 | 46 | Feb 15, 2023 |
| | | 94 | 153 | Oct 31, 2022 |
| | | 98 | 6 | Mar 27, 2023 |
| | | 88 | 41 | Feb 20, 2023 |
| | | 82 | 29 | Mar 4, 2023 |
| | | 93 | 1 | Apr 1, 2023 |
| | | 110 | 67 | Jan 25, 2023 |
| | | 95 | 8 | Mar 25, 2023 |
| | | 103 | 125 | Nov 28, 2022 |
| | | 88 | 116 | Dec 7, 2022 |
| | | 84 | 71 | Jan 21, 2023 |
| | | 89 | 34 | Feb 27, 2023 |
| | | 108 | 22 | Mar 11, 2023 |
| | | 88 | 109 | Dec 14, 2022 |
| | | 102 | 36 | Feb 25, 2023 |
| | | 55 | 2759 | Sep 12, 2015 |
| | | 54 | 2790 | Aug 12, 2015 |
| | | 72 | 2850 | Jun 13, 2015 |
| | | 50 | 2888 | May 6, 2015 |
| | | 62 | 3102 | Oct 4, 2014 |
| | | 50 | 2878 | May 16, 2015 |
| | | 66 | 2815 | Jul 18, 2015 |
| | | 48 | 2983 | Jan 31, 2015 |
| | | 63 | 2804 | Jul 29, 2015 |
| | | 49 | 4169 | Nov 2, 2011 |
| | | 68 | 4134 | Dec 7, 2011 |
| | | 40 | 4173 | Oct 29, 2011 |
| | | 44 | 4239 | Aug 24, 2011 |
| | | 33 | 5447 | May 3, 2008 |
| | | 29 | 5258 | Nov 8, 2008 |
| | | 36 | 5492 | Mar 19, 2008 |
| | | 14 | 9416 | Jun 21, 1997 |
| | | 14 | 9587 | Jan 1, 1997 |
| | | 13 | 9598 | Dec 21, 1996 |
Power Play Draw Frequency

| No. | | Freq. | Days ago | Last Drawn |
| --- | --- | --- | --- | --- |
| | | 240 | 3361 | Jan 18, 2014 |
| | | 833 | 8 | Mar 25, 2023 |
| | | 577 | 4 | Mar 29, 2023 |
| | | 331 | 1 | Apr 1, 2023 |
| | | 389 | 104 | Dec 19, 2022 |
| | | 0 | 0 | |
| | | 0 | 0 | |
| | | 0 | 0 | |
| | | 0 | 0 | |
| | | 18 | 109 | Dec 14, 2022 |
Common Numbers
Most Common Winning Numbers

| No. | | Freq. | Days ago | Last Drawn |
| --- | --- | --- | --- | --- |
| | | 325 | 13 | Mar 20, 2023 |
| | | 323 | 39 | Feb 22, 2023 |
| | | 318 | 6 | Mar 27, 2023 |
| | | 316 | 18 | Mar 15, 2023 |
| | | 315 | 6 | Mar 27, 2023 |
Most Common Winning Powerballs

| No. | | Freq. | Days ago | Last Drawn |
| --- | --- | --- | --- | --- |
| | | 110 | 67 | Jan 25, 2023 |
| | | 108 | 22 | Mar 11, 2023 |
| | | 106 | 141 | Nov 12, 2022 |
| | | 103 | 125 | Nov 28, 2022 |
| | | 102 | 15 | Mar 18, 2023 |
Least Common Winning Numbers

| No. | | Freq. | Days ago | Last Drawn |
| --- | --- | --- | --- | --- |
| | | 56 | 46 | Feb 15, 2023 |
| | | 58 | 39 | Feb 22, 2023 |
| | | 61 | 88 | Jan 4, 2023 |
| | | 61 | 4 | Mar 29, 2023 |
| | | 65 | 13 | Mar 20, 2023 |
Least Common Winning Powerballs

| No. | | Freq. | Days ago | Last Drawn |
| --- | --- | --- | --- | --- |
| | | 13 | 9598 | Dec 21, 1996 |
| | | 14 | 9587 | Jan 1, 1997 |
| | | 14 | 9416 | Jun 21, 1997 |
| | | 29 | 5258 | Nov 8, 2008 |
| | | 33 | 5447 | May 3, 2008 |
Overdue Numbers
Most Overdue Numbers

| No. | | Days ago | Last Drawn |
| --- | --- | --- | --- |
| | | 162 | Oct 22, 2022 |
| | | 102 | Dec 21, 2022 |
| | | 97 | Dec 26, 2022 |
| | | 90 | Jan 2, 2023 |
| | | 90 | Jan 2, 2023 |
Most Overdue Powerballs

| No. | | Days ago | Last Drawn |
| --- | --- | --- | --- |
| | | 9598 | Dec 21, 1996 |
| | | 9587 | Jan 1, 1997 |
| | | 9416 | Jun 21, 1997 |
| | | 5492 | Mar 19, 2008 |
| | | 5447 | May 3, 2008 |
Pairs and Triplets
Most Common Pairs

| No. | Freq. | Freq. |
| --- | --- | --- |
| | | 38 |
| | | 36 |
| | | 36 |
| | | 36 |
| | | 36 |
Most Common Consecutive Pairs

| No. | Freq. | Freq. |
| --- | --- | --- |
| | | 32 |
| | | 32 |
| | | 31 |
| | | 30 |
| | | 29 |
Most Common Triplets

| No. | Freq. | Freq. |
| --- | --- | --- |
| | | 8 |
| | | 7 |
| | | 7 |
| | | 7 |
| | | 7 |
Most Common Consecutive Triplets

| No. | Freq. | Freq. |
| --- | --- | --- |
| | | 4 |
| | | 3 |
| | | 3 |
| | | 3 |
| | | 3 |
Number Frequency
Number Draw Frequency

| No. | | Freq. | Days ago | Last Drawn |
| --- | --- | --- | --- | --- |
| | | 58 | 13 | Mar 20, 2023 |
| | | 62 | 27 | Mar 6, 2023 |
| | | 67 | 20 | Mar 13, 2023 |
| | | 51 | 4 | Mar 29, 2023 |
| | | 56 | 55 | Feb 6, 2023 |
| | | 67 | 74 | Jan 18, 2023 |
| | | 58 | 90 | Jan 2, 2023 |
| | | 62 | 43 | Feb 18, 2023 |
| | | 54 | 4 | Mar 29, 2023 |
| | | 68 | 20 | Mar 13, 2023 |
| | | 59 | 1 | Apr 1, 2023 |
| | | 62 | 62 | Jan 30, 2023 |
| | | 47 | 27 | Mar 6, 2023 |
| | | 63 | 15 | Mar 18, 2023 |
| | | 64 | 8 | Mar 25, 2023 |
| | | 66 | 18 | Mar 15, 2023 |
| | | 65 | 8 | Mar 25, 2023 |
| | | 65 | 8 | Mar 25, 2023 |
| | | 64 | 1 | Apr 1, 2023 |
| | | 70 | 15 | Mar 18, 2023 |
| | | 75 | 1 | Apr 1, 2023 |
| | | 62 | 55 | Feb 6, 2023 |
| | | 74 | 50 | Feb 11, 2023 |
| | | 53 | 4 | Mar 29, 2023 |
| | | 52 | 162 | Oct 22, 2022 |
| | | 50 | 6 | Mar 27, 2023 |
| | | 69 | 11 | Mar 22, 2023 |
| | | 71 | 11 | Mar 22, 2023 |
| | | 55 | 1 | Apr 1, 2023 |
| | | 60 | 15 | Mar 18, 2023 |
| | | 58 | 43 | Feb 18, 2023 |
| | | 83 | 13 | Mar 20, 2023 |
| | | 68 | 18 | Mar 15, 2023 |
| | | 46 | 102 | Dec 21, 2022 |
| | | 50 | 85 | Jan 7, 2023 |
| | | 76 | 6 | Mar 27, 2023 |
| | | 73 | 11 | Mar 22, 2023 |
| | | 56 | 41 | Feb 20, 2023 |
| | | 73 | 39 | Feb 22, 2023 |
| | | 64 | 29 | Mar 4, 2023 |
| | | 62 | 97 | Dec 26, 2022 |
| | | 58 | 74 | Jan 18, 2023 |
| | | 55 | 6 | Mar 27, 2023 |
| | | 64 | 39 | Feb 22, 2023 |
| | | 61 | 85 | Jan 7, 2023 |
| | | 52 | 4 | Mar 29, 2023 |
| | | 70 | 8 | Mar 25, 2023 |
| | | 56 | 81 | Jan 11, 2023 |
| | | 50 | 34 | Feb 27, 2023 |
| | | 61 | 11 | Mar 22, 2023 |
| | | 54 | 34 | Feb 27, 2023 |
| | | 61 | 1 | Apr 1, 2023 |
| | | 68 | 32 | Mar 1, 2023 |
| | | 62 | 15 | Mar 18, 2023 |
| | | 59 | 34 | Feb 27, 2023 |
| | | 68 | 88 | Jan 4, 2023 |
| | | 62 | 8 | Mar 25, 2023 |
| | | 61 | 6 | Mar 27, 2023 |
| | | 73 | 53 | Feb 8, 2023 |
| | | 56 | 46 | Feb 15, 2023 |
| | | 84 | 25 | Mar 8, 2023 |
| | | 71 | 90 | Jan 2, 2023 |
| | | 76 | 20 | Mar 13, 2023 |
| | | 68 | 53 | Feb 8, 2023 |
| | | 58 | 39 | Feb 22, 2023 |
| | | 61 | 4 | Mar 29, 2023 |
| | | 65 | 13 | Mar 20, 2023 |
| | | 61 | 88 | Jan 4, 2023 |
| | | 77 | 15 | Mar 18, 2023 |
Powerball Draw Frequency

| No. | | Freq. | Days ago | Last Drawn |
| --- | --- | --- | --- | --- |
| | | 29 | 95 | Dec 28, 2022 |
| | | 30 | 48 | Feb 13, 2023 |
| | | 34 | 76 | Jan 16, 2023 |
| | | 40 | 20 | Mar 13, 2023 |
| | | 34 | 11 | Mar 22, 2023 |
| | | 34 | 141 | Nov 12, 2022 |
| | | 31 | 4 | Mar 29, 2023 |
| | | 33 | 18 | Mar 15, 2023 |
| | | 34 | 53 | Feb 8, 2023 |
| | | 37 | 57 | Feb 4, 2023 |
| | | 35 | 15 | Mar 18, 2023 |
| | | 27 | 46 | Feb 15, 2023 |
| | | 34 | 153 | Oct 31, 2022 |
| | | 36 | 6 | Mar 27, 2023 |
| | | 27 | 41 | Feb 20, 2023 |
| | | 27 | 29 | Mar 4, 2023 |
| | | 31 | 1 | Apr 1, 2023 |
| | | 43 | 67 | Jan 25, 2023 |
| | | 34 | 8 | Mar 25, 2023 |
| | | 29 | 125 | Nov 28, 2022 |
| | | 36 | 116 | Dec 7, 2022 |
| | | 30 | 71 | Jan 21, 2023 |
| | | 26 | 34 | Feb 27, 2023 |
| | | 46 | 22 | Mar 11, 2023 |
| | | 33 | 109 | Dec 14, 2022 |
| | | 36 | 36 | Feb 25, 2023 |
Power Play Draw Frequency

| No. | | Freq. | Days ago | Last Drawn |
| --- | --- | --- | --- | --- |
| | | 484 | 8 | Mar 25, 2023 |
| | | 277 | 4 | Mar 29, 2023 |
| | | 56 | 1 | Apr 1, 2023 |
| | | 36 | 104 | Dec 19, 2022 |
| | | 0 | 0 | |
| | | 0 | 0 | |
| | | 0 | 0 | |
| | | 0 | 0 | |
| | | 13 | 109 | Dec 14, 2022 |
Common Numbers
Most Common Winning Numbers

| No. | | Freq. | Days ago | Last Drawn |
| --- | --- | --- | --- | --- |
| | | 84 | 25 | Mar 8, 2023 |
| | | 83 | 13 | Mar 20, 2023 |
| | | 77 | 15 | Mar 18, 2023 |
| | | 76 | 6 | Mar 27, 2023 |
| | | 76 | 20 | Mar 13, 2023 |
Most Common Winning Powerballs

| No. | | Freq. | Days ago | Last Drawn |
| --- | --- | --- | --- | --- |
| | | 46 | 22 | Mar 11, 2023 |
| | | 43 | 67 | Jan 25, 2023 |
| | | 40 | 20 | Mar 13, 2023 |
| | | 37 | 57 | Feb 4, 2023 |
| | | 36 | 6 | Mar 27, 2023 |
Least Common Winning Numbers

| No. | | Freq. | Days ago | Last Drawn |
| --- | --- | --- | --- | --- |
| | | 46 | 102 | Dec 21, 2022 |
| | | 47 | 27 | Mar 6, 2023 |
| | | 50 | 85 | Jan 7, 2023 |
| | | 50 | 34 | Feb 27, 2023 |
| | | 50 | 6 | Mar 27, 2023 |
Least Common Winning Powerballs

| No. | | Freq. | Days ago | Last Drawn |
| --- | --- | --- | --- | --- |
| | | 26 | 34 | Feb 27, 2023 |
| | | 27 | 46 | Feb 15, 2023 |
| | | 27 | 41 | Feb 20, 2023 |
| | | 27 | 29 | Mar 4, 2023 |
| | | 29 | 125 | Nov 28, 2022 |
Overdue Numbers
Most Overdue Numbers

| No. | | Days ago | Last Drawn |
| --- | --- | --- | --- |
| | | 162 | Oct 22, 2022 |
| | | 102 | Dec 21, 2022 |
| | | 97 | Dec 26, 2022 |
| | | 90 | Jan 2, 2023 |
| | | 90 | Jan 2, 2023 |
Most Overdue Powerballs

| No. | | Days ago | Last Drawn |
| --- | --- | --- | --- |
| | | 153 | Oct 31, 2022 |
| | | 141 | Nov 12, 2022 |
| | | 125 | Nov 28, 2022 |
| | | 116 | Dec 7, 2022 |
| | | 109 | Dec 14, 2022 |
Pairs and Triplets
Most Common Pairs

| No. | Freq. | Freq. |
| --- | --- | --- |
| | | 12 |
| | | 11 |
| | | 11 |
| | | 11 |
| | | 11 |
Most Common Consecutive Pairs

| No. | Freq. | Freq. |
| --- | --- | --- |
| | | 9 |
| | | 8 |
| | | 7 |
| | | 7 |
| | | 7 |
Most Common Triplets

| No. | Freq. | Freq. |
| --- | --- | --- |
| | | 4 |
| | | 4 |
| | | 4 |
| | | 3 |
| | | 3 |
Most Common Consecutive Triplets

| No. | Freq. | Freq. |
| --- | --- | --- |
| | | 1 |
| | | 1 |
| | | 1 |
| | | 1 |
| | | 1 |
Number Frequency
Number Draw Frequency

| No. | | Freq. | Last Drawn |
| --- | --- | --- | --- |
| | | 34 | May 20, 2015 |
| | | 34 | Sep 12, 2015 |
| | | 33 | Sep 12, 2015 |
| | | 28 | Aug 22, 2015 |
| | | 35 | Sep 16, 2015 |
| | | 32 | Oct 3, 2015 |
| | | 37 | Sep 16, 2015 |
| | | 42 | Sep 23, 2015 |
| | | 36 | Aug 8, 2015 |
| | | 36 | Sep 5, 2015 |
| | | 37 | Aug 5, 2015 |
| | | 33 | Sep 19, 2015 |
| | | 39 | Sep 12, 2015 |
| | | 41 | Aug 22, 2015 |
| | | 29 | Jul 8, 2015 |
| | | 31 | Sep 12, 2015 |
| | | 35 | Sep 19, 2015 |
| | | 28 | Sep 5, 2015 |
| | | 34 | Apr 8, 2015 |
| | | 23 | Jun 20, 2015 |
| | | 24 | Sep 30, 2015 |
| | | 32 | Sep 2, 2015 |
| | | 38 | Sep 26, 2015 |
| | | 34 | Sep 16, 2015 |
| | | 35 | Aug 29, 2015 |
| | | 36 | Oct 3, 2015 |
| | | 23 | Jul 29, 2015 |
| | | 39 | Aug 29, 2015 |
| | | 38 | Sep 23, 2015 |
| | | 30 | Sep 2, 2015 |
| | | 37 | Sep 26, 2015 |
| | | 31 | Aug 26, 2015 |
| | | 31 | Oct 3, 2015 |
| | | 34 | Aug 8, 2015 |
| | | 28 | Sep 12, 2015 |
| | | 33 | Mar 7, 2015 |
| | | 24 | Jul 18, 2015 |
| | | 30 | Aug 12, 2015 |
| | | 41 | Sep 30, 2015 |
| | | 31 | Sep 30, 2015 |
| | | 31 | Sep 23, 2015 |
| | | 29 | Sep 26, 2015 |
| | | 28 | Sep 19, 2015 |
| | | 35 | Oct 3, 2015 |
| | | 36 | Sep 9, 2015 |
| | | 33 | Oct 3, 2015 |
| | | 25 | Sep 9, 2015 |
| | | 34 | Sep 19, 2015 |
| | | 38 | Aug 1, 2015 |
| | | 28 | Sep 26, 2015 |
| | | 29 | Sep 23, 2015 |
| | | 33 | Aug 15, 2015 |
| | | 28 | Jun 10, 2015 |
| | | 42 | Aug 8, 2015 |
| | | 36 | Sep 30, 2015 |
| | | 33 | Sep 2, 2015 |
| | | 31 | Sep 26, 2015 |
| | | 32 | Sep 23, 2015 |
| | | 33 | Sep 30, 2015 |
Powerball Draw Frequency

| No. | | Freq. | Last Drawn |
| --- | --- | --- | --- |
| | | 12 | Apr 1, 2015 |
| | | 8 | Jul 25, 2015 |
| | | 9 | Jul 11, 2015 |
| | | 7 | Oct 3, 2015 |
| | | 12 | Sep 26, 2015 |
| | | 9 | Apr 29, 2015 |
| | | 16 | Sep 16, 2015 |
| | | 7 | Sep 9, 2015 |
| | | 7 | Jan 17, 2015 |
| | | 10 | Jan 24, 2015 |
| | | 11 | Jul 22, 2015 |
| | | 11 | Aug 26, 2015 |
| | | 11 | Sep 27, 2014 |
| | | 12 | Mar 25, 2015 |
| | | 11 | Aug 8, 2015 |
| | | 15 | Sep 2, 2015 |
| | | 15 | Sep 30, 2015 |
| | | 14 | Jul 8, 2015 |
| | | 11 | Sep 5, 2015 |
| | | 13 | Oct 15, 2014 |
| | | 6 | Jul 4, 2015 |
| | | 11 | May 30, 2015 |
| | | 12 | May 27, 2015 |
| | | 11 | Sep 19, 2015 |
| | | 11 | Jul 1, 2015 |
| | | 10 | Feb 21, 2015 |
| | | 13 | Sep 12, 2015 |
| | | 12 | Aug 12, 2015 |
| | | 20 | Jun 13, 2015 |
| | | 7 | May 6, 2015 |
| | | 4 | Oct 4, 2014 |
| | | 12 | May 16, 2015 |
| | | 16 | Jul 18, 2015 |
| | | 8 | Jan 31, 2015 |
| | | 14 | Jul 29, 2015 |
Power Play Draw Frequency

| No. | | Freq. | Last Drawn |
| --- | --- | --- | --- |
| | | 210 | Jan 18, 2014 |
| | | 89 | Oct 3, 2015 |
| | | 54 | Sep 30, 2015 |
| | | 18 | Aug 22, 2015 |
| | | 17 | Aug 26, 2015 |
Number Frequency
Number Draw Frequency

| No. | | Freq. | Last Drawn |
| --- | --- | --- | --- |
| | | 24 | Oct 26, 2011 |
| | | 19 | Dec 14, 2011 |
| | | 22 | Jan 7, 2012 |
| | | 28 | Dec 10, 2011 |
| | | 29 | Jan 11, 2012 |
| | | 21 | Nov 30, 2011 |
| | | 30 | Oct 5, 2011 |
| | | 23 | Oct 22, 2011 |
| | | 21 | Nov 19, 2011 |
| | | 28 | Jan 14, 2012 |
| | | 27 | Oct 29, 2011 |
| | | 30 | Nov 2, 2011 |
| | | 28 | Dec 21, 2011 |
| | | 27 | Dec 24, 2011 |
| | | 22 | Dec 21, 2011 |
| | | 31 | Dec 28, 2011 |
| | | 21 | Nov 19, 2011 |
| | | 30 | Dec 3, 2011 |
| | | 24 | Jan 11, 2012 |
| | | 47 | Dec 7, 2011 |
| | | 26 | Jan 7, 2012 |
| | | 35 | Nov 16, 2011 |
| | | 31 | Dec 31, 2011 |
| | | 21 | Jan 7, 2012 |
| | | 19 | Dec 31, 2011 |
| | | 24 | Oct 19, 2011 |
| | | 29 | Dec 28, 2011 |
| | | 25 | Dec 31, 2011 |
| | | 13 | Jan 11, 2012 |
| | | 31 | Jan 14, 2012 |
| | | 20 | Dec 21, 2011 |
| | | 39 | Sep 17, 2011 |
| | | 20 | Dec 10, 2011 |
| | | 22 | Nov 30, 2011 |
| | | 21 | Jan 4, 2012 |
| | | 29 | Jan 14, 2012 |
| | | 31 | Nov 26, 2011 |
| | | 30 | Jan 14, 2012 |
| | | 29 | Jan 7, 2012 |
| | | 25 | Dec 31, 2011 |
| | | 45 | Jan 14, 2012 |
| | | 28 | Sep 14, 2011 |
| | | 23 | Dec 3, 2011 |
| | | 23 | Sep 24, 2011 |
| | | 31 | Jan 11, 2012 |
| | | 25 | Jan 4, 2012 |
| | | 30 | Jan 11, 2012 |
| | | 24 | Sep 21, 2011 |
| | | 31 | Dec 17, 2011 |
| | | 30 | Jan 4, 2012 |
| | | 33 | Dec 24, 2011 |
| | | 35 | Dec 24, 2011 |
| | | 26 | Sep 28, 2011 |
| | | 22 | Dec 21, 2011 |
| | | 19 | Nov 26, 2011 |
| | | 23 | Dec 14, 2011 |
| | | 23 | Nov 23, 2011 |
| | | 27 | Nov 9, 2011 |
| | | 30 | Dec 17, 2011 |
Powerball Draw Frequency

| No. | | Freq. | Last Drawn |
| --- | --- | --- | --- |
| | | 6 | Jan 14, 2012 |
| | | 9 | Jan 4, 2012 |
| | | 4 | Apr 30, 2011 |
| | | 9 | Aug 13, 2011 |
| | | 10 | Sep 14, 2011 |
| | | 11 | Oct 26, 2011 |
| | | 6 | Apr 16, 2011 |
| | | 12 | Dec 3, 2011 |
| | | 9 | Dec 10, 2011 |
| | | 6 | Feb 26, 2011 |
| | | 12 | Nov 19, 2011 |
| | | 8 | Nov 9, 2011 |
| | | 6 | Oct 22, 2011 |
| | | 6 | Dec 28, 2011 |
| | | 12 | May 7, 2011 |
| | | 5 | May 18, 2011 |
| | | 7 | Oct 5, 2011 |
| | | 6 | Dec 21, 2011 |
| | | 9 | Dec 24, 2011 |
| | | 8 | Sep 8, 2010 |
| | | 11 | Jun 4, 2011 |
| | | 6 | Nov 30, 2011 |
| | | 14 | May 25, 2011 |
| | | 10 | Jan 7, 2012 |
| | | 10 | Jan 11, 2012 |
| | | 7 | Nov 5, 2011 |
| | | 11 | Apr 20, 2011 |
| | | 2 | Nov 26, 2011 |
| | | 10 | Aug 31, 2011 |
| | | 12 | Jul 23, 2011 |
| | | 9 | Oct 8, 2011 |
| | | 4 | Jul 2, 2011 |
| | | 8 | Dec 17, 2011 |
| | | 6 | Dec 31, 2011 |
| | | 1 | Oct 9, 2010 |
| | | 9 | Nov 2, 2011 |
| | | 11 | Dec 7, 2011 |
| | | 6 | Oct 29, 2011 |
| | | 8 | Aug 24, 2011 |
Power Play Draw Frequency

| No. | | Freq. | Last Drawn |
| --- | --- | --- | --- |
| | | 91 | Jan 11, 2012 |
| | | 77 | Dec 3, 2011 |
| | | 77 | Jan 4, 2012 |
| | | 70 | Jan 14, 2012 |
| | | 0 | |
| | | 0 | |
| | | 0 | |
| | | 0 | |
| | | 1 | Jun 12, 2010 |
Number Frequency
Number Draw Frequency

| No. | | Freq. | Last Drawn |
| --- | --- | --- | --- |
| | | 27 | Nov 12, 2008 |
| | | 38 | Dec 24, 2008 |
| | | 32 | Dec 20, 2008 |
| | | 26 | Nov 8, 2008 |
| | | 27 | Nov 29, 2008 |
| | | 22 | Dec 10, 2008 |
| | | 33 | Dec 31, 2008 |
| | | 37 | Dec 31, 2008 |
| | | 28 | Dec 6, 2008 |
| | | 29 | Oct 22, 2008 |
| | | 28 | Dec 31, 2008 |
| | | 40 | Dec 27, 2008 |
| | | 38 | Nov 19, 2008 |
| | | 36 | Dec 20, 2008 |
| | | 33 | Dec 27, 2008 |
| | | 34 | Dec 3, 2008 |
| | | 31 | Jan 3, 2009 |
| | | 30 | Dec 17, 2008 |
| | | 38 | Dec 20, 2008 |
| | | 29 | Oct 29, 2008 |
| | | 32 | Dec 3, 2008 |
| | | 31 | Jan 3, 2009 |
| | | 32 | Sep 17, 2008 |
| | | 37 | Jan 3, 2009 |
| | | 26 | Dec 3, 2008 |
| | | 39 | Dec 27, 2008 |
| | | 26 | Apr 26, 2008 |
| | | 31 | Dec 13, 2008 |
| | | 24 | Nov 12, 2008 |
| | | 38 | Dec 17, 2008 |
| | | 31 | Dec 27, 2008 |
| | | 34 | Dec 24, 2008 |
| | | 23 | Nov 29, 2008 |
| | | 30 | Nov 26, 2008 |
| | | 34 | Dec 6, 2008 |
| | | 31 | Nov 29, 2008 |
| | | 32 | Dec 10, 2008 |
| | | 34 | Jan 3, 2009 |
| | | 30 | Dec 6, 2008 |
| | | 40 | Dec 13, 2008 |
| | | 29 | Dec 24, 2008 |
| | | 35 | Jul 16, 2008 |
| | | 40 | Dec 27, 2008 |
| | | 22 | Nov 15, 2008 |
| | | 31 | Nov 22, 2008 |
| | | 25 | Sep 3, 2008 |
| | | 34 | Oct 11, 2008 |
| | | 38 | Oct 25, 2008 |
| | | 33 | Oct 18, 2008 |
| | | 31 | Oct 29, 2008 |
| | | 27 | Oct 22, 2008 |
| | | 30 | Nov 26, 2008 |
| | | 31 | Dec 31, 2008 |
| | | 36 | Dec 20, 2008 |
| | | 37 | Jan 3, 2009 |
Powerball Draw Frequency

| No. | | Freq. | Last Drawn |
| --- | --- | --- | --- |
| | | 10 | Jun 11, 2008 |
| | | 13 | Nov 12, 2008 |
| | | 11 | Dec 3, 2008 |
| | | 2 | Jan 13, 2007 |
| | | 11 | Oct 22, 2008 |
| | | 10 | Jun 28, 2008 |
| | | 3 | Mar 29, 2008 |
| | | 9 | Dec 24, 2008 |
| | | 10 | Oct 11, 2008 |
| | | 9 | Dec 27, 2008 |
| | | 9 | Sep 6, 2008 |
| | | 8 | Nov 10, 2007 |
| | | 9 | Dec 13, 2008 |
| | | 17 | Nov 26, 2008 |
| | | 9 | Nov 1, 2008 |
| | | 8 | Apr 16, 2008 |
| | | 13 | Jul 16, 2008 |
| | | 13 | Oct 4, 2008 |
| | | 9 | Aug 6, 2008 |
| | | 10 | Sep 17, 2008 |
| | | 6 | Nov 29, 2008 |
| | | 3 | Jun 9, 2007 |
| | | 10 | Aug 23, 2008 |
| | | 12 | Jan 3, 2009 |
| | | 5 | May 21, 2008 |
| | | 11 | Dec 17, 2008 |
| | | 3 | Jun 16, 2007 |
| | | 5 | Feb 9, 2008 |
| | | 9 | Sep 27, 2008 |
| | | 8 | Aug 2, 2008 |
| | | 8 | Nov 19, 2008 |
| | | 10 | Nov 5, 2008 |
| | | 6 | Oct 29, 2008 |
| | | 4 | Sep 3, 2008 |
| | | 7 | Jul 11, 2007 |
| | | 10 | Dec 31, 2008 |
| | | 13 | Dec 10, 2008 |
| | | 8 | Sep 13, 2008 |
| | | 5 | Jan 23, 2008 |
| | | 4 | May 3, 2008 |
| | | 5 | Nov 8, 2008 |
| | | 5 | Mar 19, 2008 |
Power Play Draw Frequency

| No. | | Freq. | Last Drawn |
| --- | --- | --- | --- |
| | | 76 | Dec 13, 2008 |
| | | 87 | Jan 3, 2009 |
| | | 96 | Dec 17, 2008 |
| | | 87 | Dec 31, 2008 |
| | | 0 | |
| | | 0 | |
| | | 0 | |
| | | 0 | |
| | | 4 | Apr 23, 2008 |
Number Frequency
Number Draw Frequency

| No. | | Freq. | Last Drawn |
| --- | --- | --- | --- |
| | | 29 | Aug 13, 2005 |
| | | 28 | Aug 13, 2005 |
| | | 18 | Aug 17, 2005 |
| | | 22 | Jul 27, 2005 |
| | | 35 | Aug 3, 2005 |
| | | 31 | Jul 20, 2005 |
| | | 26 | Jul 20, 2005 |
| | | 25 | Aug 27, 2005 |
| | | 37 | Aug 24, 2005 |
| | | 33 | Jul 27, 2005 |
| | | 36 | Aug 24, 2005 |
| | | 20 | Jul 6, 2005 |
| | | 28 | Aug 20, 2005 |
| | | 27 | Jul 30, 2005 |
| | | 23 | Jun 1, 2005 |
| | | 34 | Jul 23, 2005 |
| | | 41 | May 18, 2005 |
| | | 26 | Aug 13, 2005 |
| | | 27 | Aug 6, 2005 |
| | | 31 | Jul 23, 2005 |
| | | 24 | May 14, 2005 |
| | | 28 | Aug 27, 2005 |
| | | 20 | Jul 13, 2005 |
| | | 25 | Aug 3, 2005 |
| | | 26 | Jul 6, 2005 |
| | | 31 | Aug 24, 2005 |
| | | 26 | Aug 20, 2005 |
| | | 26 | Aug 20, 2005 |
| | | 29 | Aug 20, 2005 |
| | | 28 | Aug 17, 2005 |
| | | 32 | Aug 27, 2005 |
| | | 31 | Jul 23, 2005 |
| | | 26 | Jul 16, 2005 |
| | | 33 | Jun 1, 2005 |
| | | 34 | Aug 24, 2005 |
| | | 21 | Aug 10, 2005 |
| | | 29 | Aug 13, 2005 |
| | | 24 | Aug 10, 2005 |
| | | 33 | Aug 27, 2005 |
| | | 32 | Jun 25, 2005 |
| | | 29 | Jul 16, 2005 |
| | | 29 | Jun 29, 2005 |
| | | 26 | Aug 17, 2005 |
| | | 34 | Aug 27, 2005 |
| | | 30 | Apr 16, 2005 |
| | | 30 | Jul 30, 2005 |
| | | 25 | Jul 9, 2005 |
| | | 36 | Jul 6, 2005 |
| | | 28 | Aug 20, 2005 |
| | | 34 | Jul 16, 2005 |
| | | 27 | Aug 24, 2005 |
| | | 26 | Jul 2, 2005 |
| | | 21 | Aug 17, 2005 |
Powerball Draw Frequency

| No. | | Freq. | Last Drawn |
| --- | --- | --- | --- |
| | | 9 | Dec 1, 2004 |
| | | 13 | Aug 10, 2005 |
| | | 8 | Jul 27, 2005 |
| | | 11 | Jul 9, 2005 |
| | | 5 | Jun 18, 2005 |
| | | 8 | May 11, 2005 |
| | | 6 | Dec 29, 2004 |
| | | 8 | Mar 2, 2005 |
| | | 8 | Apr 23, 2005 |
| | | 3 | Jul 7, 2004 |
| | | 7 | Aug 27, 2005 |
| | | 5 | Jun 1, 2005 |
| | | 5 | Feb 23, 2005 |
| | | 4 | Jun 25, 2005 |
| | | 8 | Aug 17, 2005 |
| | | 5 | Feb 12, 2005 |
| | | 6 | Apr 6, 2005 |
| | | 5 | Jun 4, 2005 |
| | | 6 | May 7, 2005 |
| | | 8 | Jul 2, 2005 |
| | | 7 | Oct 27, 2004 |
| | | 6 | Jul 16, 2005 |
| | | 8 | May 21, 2005 |
| | | 5 | Aug 3, 2005 |
| | | 9 | Apr 13, 2005 |
| | | 3 | Nov 10, 2004 |
| | | 4 | Apr 20, 2005 |
| | | 9 | Mar 5, 2005 |
| | | 6 | Apr 9, 2005 |
| | | 6 | Jun 2, 2004 |
| | | 14 | Jul 20, 2005 |
| | | 6 | Aug 24, 2005 |
| | | 7 | Aug 6, 2005 |
| | | 6 | Jul 13, 2005 |
| | | 13 | May 18, 2005 |
| | | 8 | Aug 20, 2005 |
| | | 8 | Aug 13, 2005 |
| | | 8 | Jul 6, 2005 |
| | | 7 | Jun 29, 2005 |
| | | 8 | Oct 23, 2004 |
| | | 10 | Apr 16, 2005 |
| | | 6 | Jun 8, 2005 |
Power Play Draw Frequency

| No. | | Freq. | Last Drawn |
| --- | --- | --- | --- |
| | | 57 | Jul 20, 2005 |
| | | 49 | Aug 6, 2005 |
| | | 60 | Aug 20, 2005 |
| | | 136 | Aug 27, 2005 |
Number Frequency
Number Draw Frequency

| No. | | Freq. | Last Drawn |
| --- | --- | --- | --- |
| | | 15 | Sep 25, 2002 |
| | | 21 | Oct 2, 2002 |
| | | 16 | Sep 21, 2002 |
| | | 15 | Oct 2, 2002 |
| | | 13 | Oct 2, 2002 |
| | | 21 | Sep 18, 2002 |
| | | 17 | Jul 3, 2002 |
| | | 12 | Jun 15, 2002 |
| | | 18 | Jul 6, 2002 |
| | | 16 | Aug 24, 2002 |
| | | 12 | Sep 21, 2002 |
| | | 17 | Sep 28, 2002 |
| | | 18 | Aug 7, 2002 |
| | | 17 | Oct 5, 2002 |
| | | 15 | Sep 4, 2002 |
| | | 23 | Aug 14, 2002 |
| | | 14 | Jul 27, 2002 |
| | | 18 | Sep 4, 2002 |
| | | 23 | Oct 5, 2002 |
| | | 19 | May 22, 2002 |
| | | 16 | Aug 10, 2002 |
| | | 21 | Oct 5, 2002 |
| | | 13 | Sep 25, 2002 |
| | | 18 | Sep 28, 2002 |
| | | 13 | Jul 17, 2002 |
| | | 21 | Sep 14, 2002 |
| | | 21 | Sep 18, 2002 |
| | | 18 | Sep 21, 2002 |
| | | 12 | Aug 31, 2002 |
| | | 18 | Aug 28, 2002 |
| | | 15 | Sep 28, 2002 |
| | | 12 | Sep 18, 2002 |
| | | 19 | Aug 17, 2002 |
| | | 17 | Sep 7, 2002 |
| | | 21 | Sep 28, 2002 |
| | | 22 | Sep 25, 2002 |
| | | 19 | Aug 28, 2002 |
| | | 14 | Oct 2, 2002 |
| | | 17 | Oct 5, 2002 |
| | | 21 | Sep 21, 2002 |
| | | 16 | Aug 31, 2002 |
| | | 19 | Sep 18, 2002 |
| | | 19 | Oct 5, 2002 |
| | | 11 | Sep 18, 2002 |
| | | 18 | Sep 21, 2002 |
| | | 11 | Aug 17, 2002 |
| | | 12 | Aug 21, 2002 |
| | | 15 | Sep 11, 2002 |
| | | 21 | Sep 25, 2002 |
Powerball Draw Frequency

| No. | | Freq. | Last Drawn |
| --- | --- | --- | --- |
| | | 4 | May 18, 2002 |
| | | 6 | Jun 1, 2002 |
| | | 2 | Apr 3, 2002 |
| | | 2 | Jan 9, 2002 |
| | | 4 | Jan 19, 2002 |
| | | 4 | May 1, 2002 |
| | | 0 | |
| | | 5 | Sep 28, 2002 |
| | | 4 | Sep 25, 2002 |
| | | 5 | Sep 18, 2002 |
| | | 3 | Feb 20, 2002 |
| | | 4 | Oct 5, 2002 |
| | | 7 | Jul 6, 2002 |
| | | 5 | Jun 26, 2002 |
| | | 3 | Jun 15, 2002 |
| | | 2 | Nov 28, 2001 |
| | | 5 | Dec 15, 2001 |
| | | 3 | Sep 7, 2002 |
| | | 5 | May 22, 2002 |
| | | 11 | Sep 4, 2002 |
| | | 4 | Apr 10, 2002 |
| | | 6 | Jun 29, 2002 |
| | | 3 | Jun 19, 2002 |
| | | 0 | |
| | | 2 | Jul 17, 2002 |
| | | 2 | Jul 31, 2002 |
| | | 4 | May 25, 2002 |
| | | 3 | Sep 11, 2002 |
| | | 5 | Sep 14, 2002 |
| | | 3 | Jul 27, 2002 |
| | | 7 | Aug 10, 2002 |
| | | 4 | Jul 10, 2002 |
| | | 6 | Sep 21, 2002 |
| | | 5 | Oct 2, 2002 |
| | | 4 | Aug 7, 2002 |
| | | 4 | Aug 21, 2002 |
| | | 6 | Mar 30, 2002 |
| | | 3 | Jun 8, 2002 |
| | | 3 | Mar 13, 2002 |
| | | 2 | Sep 22, 2001 |
| | | 4 | Aug 31, 2002 |
| | | 2 | Aug 28, 2002 |
Power Play Draw Frequency

| No. | | Freq. | Last Drawn |
| --- | --- | --- | --- |
| | | 30 | Aug 21, 2002 |
| | | 36 | Oct 5, 2002 |
| | | 33 | Sep 28, 2002 |
| | | 24 | Sep 14, 2002 |
| | | 43 | Sep 21, 2002 |
Number Frequency
Number Draw Frequency

| No. | | Freq. | Last Drawn |
| --- | --- | --- | --- |
| | | 30 | Feb 28, 2001 |
| | | 33 | Dec 16, 2000 |
| | | 41 | Feb 28, 2001 |
| | | 44 | Feb 21, 2001 |
| | | 43 | Feb 14, 2001 |
| | | 35 | Feb 7, 2001 |
| | | 31 | Feb 7, 2001 |
| | | 41 | Mar 3, 2001 |
| | | 35 | Mar 3, 2001 |
| | | 34 | Feb 21, 2001 |
| | | 26 | Jan 20, 2001 |
| | | 41 | Nov 15, 2000 |
| | | 32 | Nov 8, 2000 |
| | | 35 | Jan 13, 2001 |
| | | 47 | Jan 31, 2001 |
| | | 33 | Feb 10, 2001 |
| | | 29 | Nov 8, 2000 |
| | | 27 | Feb 14, 2001 |
| | | 35 | Jan 27, 2001 |
| | | 35 | Dec 6, 2000 |
| | | 29 | Feb 3, 2001 |
| | | 36 | Feb 17, 2001 |
| | | 36 | Mar 3, 2001 |
| | | 32 | Jan 6, 2001 |
| | | 32 | Jan 20, 2001 |
| | | 40 | Dec 30, 2000 |
| | | 38 | Feb 3, 2001 |
| | | 33 | Jan 17, 2001 |
| | | 39 | Feb 24, 2001 |
| | | 33 | Feb 24, 2001 |
| | | 34 | Feb 17, 2001 |
| | | 43 | Feb 21, 2001 |
| | | 33 | Feb 7, 2001 |
| | | 32 | Feb 24, 2001 |
| | | 35 | Jan 10, 2001 |
| | | 34 | Mar 3, 2001 |
| | | 32 | Jan 31, 2001 |
| | | 37 | Feb 10, 2001 |
| | | 37 | Feb 21, 2001 |
| | | 36 | Nov 22, 2000 |
| | | 42 | Feb 24, 2001 |
| | | 43 | Feb 14, 2001 |
| | | 35 | Jan 6, 2001 |
| | | 37 | Mar 3, 2001 |
| | | 40 | Feb 21, 2001 |
| | | 34 | Feb 28, 2001 |
| | | 34 | Feb 28, 2001 |
| | | 33 | Jan 17, 2001 |
| | | 34 | Feb 24, 2001 |
Powerball Draw Frequency

| No. | | Freq. | Last Drawn |
| --- | --- | --- | --- |
| | | 8 | Oct 7, 2000 |
| | | 9 | Nov 4, 2000 |
| | | 6 | Oct 4, 2000 |
| | | 7 | Nov 8, 2000 |
| | | 5 | Aug 26, 2000 |
| | | 14 | Feb 17, 2001 |
| | | 12 | Jul 29, 2000 |
| | | 9 | Aug 30, 2000 |
| | | 8 | Feb 3, 2001 |
| | | 8 | Nov 1, 2000 |
| | | 10 | Sep 20, 2000 |
| | | 5 | Jul 8, 2000 |
| | | 8 | Oct 28, 2000 |
| | | 11 | Sep 16, 2000 |
| | | 9 | Mar 3, 2001 |
| | | 8 | Feb 14, 2001 |
| | | 6 | Dec 6, 2000 |
| | | 12 | Dec 27, 2000 |
| | | 5 | Aug 18, 1999 |
| | | 12 | Feb 7, 2001 |
| | | 9 | Aug 12, 2000 |
| | | 7 | Feb 28, 2001 |
| | | 7 | Dec 16, 2000 |
| | | 10 | May 13, 2000 |
| | | 12 | Feb 21, 2001 |
| | | 13 | Jan 24, 2001 |
| | | 7 | Dec 23, 2000 |
| | | 10 | Dec 20, 2000 |
| | | 6 | Dec 11, 1999 |
| | | 6 | Feb 9, 2000 |
| | | 9 | Sep 23, 2000 |
| | | 7 | Mar 25, 2000 |
| | | 10 | Nov 18, 2000 |
| | | 7 | Nov 22, 2000 |
| | | 10 | Dec 30, 2000 |
| | | 7 | Jan 17, 2001 |
| | | 13 | Feb 24, 2001 |
| | | 5 | Mar 8, 2000 |
| | | 10 | Dec 2, 2000 |
| | | 5 | Jan 20, 2001 |
| | | 1 | Dec 13, 2000 |
| | | 5 | Oct 6, 1999 |
Number Frequency
Number Draw Frequency

| No. | | Freq. | Last Drawn |
| --- | --- | --- | --- |
| | | 71 | Sep 10, 1997 |
| | | 64 | Oct 11, 1997 |
| | | 63 | Aug 30, 1997 |
| | | 61 | Jul 19, 1997 |
| | | 52 | Oct 22, 1997 |
| | | 71 | Oct 29, 1997 |
| | | 61 | Oct 15, 1997 |
| | | 64 | Sep 13, 1997 |
| | | 69 | Oct 22, 1997 |
| | | 68 | Oct 8, 1997 |
| | | 77 | Oct 29, 1997 |
| | | 58 | Sep 24, 1997 |
| | | 61 | Oct 29, 1997 |
| | | 54 | Oct 18, 1997 |
| | | 77 | Oct 25, 1997 |
| | | 64 | Oct 18, 1997 |
| | | 69 | Aug 13, 1997 |
| | | 60 | Oct 1, 1997 |
| | | 64 | Oct 18, 1997 |
| | | 56 | Oct 11, 1997 |
| | | 65 | Oct 18, 1997 |
| | | 70 | Nov 1, 1997 |
| | | 71 | Oct 25, 1997 |
| | | 69 | Oct 25, 1997 |
| | | 67 | Nov 1, 1997 |
| | | 74 | Oct 29, 1997 |
| | | 70 | Aug 9, 1997 |
| | | 72 | Nov 1, 1997 |
| | | 59 | Aug 30, 1997 |
| | | 49 | Jul 30, 1997 |
| | | 66 | Oct 4, 1997 |
| | | 52 | Oct 29, 1997 |
| | | 61 | Nov 1, 1997 |
| | | 64 | Oct 15, 1997 |
| | | 78 | Oct 25, 1997 |
| | | 72 | Oct 1, 1997 |
| | | 47 | Nov 1, 1997 |
| | | 63 | Aug 27, 1997 |
| | | 63 | Sep 24, 1997 |
| | | 58 | Oct 22, 1997 |
| | | 61 | Sep 27, 1997 |
| | | 67 | Oct 11, 1997 |
| | | 61 | Oct 22, 1997 |
| | | 65 | Oct 1, 1997 |
| | | 62 | Sep 13, 1997 |
Powerball Draw Frequency

| No. | | Freq. | Last Drawn |
| --- | --- | --- | --- |
| | | 16 | Jul 19, 1997 |
| | | 9 | Sep 21, 1996 |
| | | 13 | Oct 11, 1997 |
| | | 10 | May 7, 1997 |
| | | 10 | Aug 10, 1996 |
| | | 16 | Oct 18, 1997 |
| | | 9 | Feb 15, 1997 |
| | | 10 | Oct 15, 1997 |
| | | 20 | Oct 1, 1997 |
| | | 21 | Aug 6, 1997 |
| | | 15 | Oct 8, 1997 |
| | | 24 | Aug 9, 1997 |
| | | 14 | May 24, 1997 |
| | | 7 | Jul 12, 1997 |
| | | 9 | Feb 10, 1996 |
| | | 12 | Jun 25, 1997 |
| | | 10 | May 31, 1997 |
| | | 14 | Sep 17, 1997 |
| | | 16 | Aug 27, 1997 |
| | | 12 | Nov 1, 1997 |
| | | 9 | Nov 16, 1996 |
| | | 15 | Sep 13, 1997 |
| | | 9 | Aug 20, 1997 |
| | | 14 | Oct 22, 1997 |
| | | 6 | Mar 29, 1997 |
| | | 20 | Jul 24, 1996 |
| | | 13 | Jan 25, 1997 |
| | | 13 | Oct 4, 1997 |
| | | 16 | Sep 6, 1997 |
| | | 8 | Oct 25, 1997 |
| | | 11 | Apr 19, 1997 |
| | | 7 | Apr 30, 1997 |
| | | 13 | Sep 20, 1997 |
| | | 12 | Jan 18, 1997 |
| | | 14 | May 10, 1997 |
| | | 11 | May 17, 1997 |
| | | 17 | Oct 29, 1997 |
| | | 10 | Jul 2, 1997 |
| | | 11 | Sep 28, 1996 |
| | | 14 | Jun 4, 1997 |
| | | 9 | Sep 9, 1995 |
| | | 18 | Sep 3, 1997 |
| | | 14 | Jun 21, 1997 |
| | | 14 | Jan 1, 1997 |
| | | 13 | Dec 21, 1996 |