Mega Millions
Statistics
Use the Mega Millions statistics on this page to uncover trends and patterns from past draws. The numbers here use data from all draws back to when Mega Millions was rebranded from The Big Game in 1996.
Discover which numbers have occurred most often or least often; how long since numbers were last drawn; common pairs; least common winning Mega Balls, and more with the tables below. You can also select specific time periods, allowing you to view data from each iteration of the game in its history.
The information on this page includes data from all draws up to and including Friday, September 18, 2020.
First draw Oct 31, 2017
Last draw Sep 18, 2020
Total draws 308
Note: In October 2017 the main ball pool reduced from 75 to 70, while the Mega Ball number pool grew from 15 to 25.
First draw Oct 19, 2013
Last draw Oct 27, 2017
Total draws 420
Note: Major changes took place in October 2013. The main ball pool grew to 75, while the Mega Ball number pool reduced to 15.
First draw Jun 24, 2005
Last draw Oct 18, 2013
Total draws 870
Note: The number pools changed again in June 2005. Main balls grew to 56, while the Mega Ball pool reduced to 46.
First draw May 17, 2002
Last draw Jun 21, 2005
Total draws 324
Note: Both the main ball pool and the Mega Ball pool increased to 52 in May 2002.
First draw Jan 15, 1999
Last draw May 14, 2002
Total draws 520
Note: The Mega Ball pool was increased to 36 on Tuesday January 15th 1999.
First draw Sep 6, 1996
Last draw Jan 12, 1999
Total draws 172
Note: Mega Millions replaced "The Big Game" in 1996. An additional Tuesday draw was added to the game on February 10th 1998.
First draw Sep 6, 1996
Last draw Sep 18, 2020
Total draws 2435
Note: This data is for every Mega Millions draw since 1996 regardless of any changes that have occurred.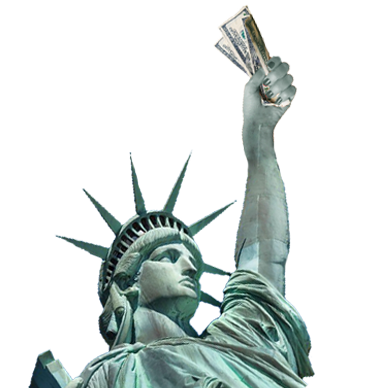 Next Estimated Jackpot:
Number Frequency
Number Draw Frequency

| Ball | | Freq | Days ago | Last Drawn |
| --- | --- | --- | --- | --- |
| | | 23 | 103 | Jun 9, 2020 |
| | | 22 | 47 | Aug 4, 2020 |
| | | 25 | 9 | Sep 11, 2020 |
| | | 27 | 33 | Aug 18, 2020 |
| | | 14 | 103 | Jun 9, 2020 |
| | | 18 | 68 | Jul 14, 2020 |
| | | 18 | 12 | Sep 8, 2020 |
| | | 28 | 26 | Aug 25, 2020 |
| | | 19 | 23 | Aug 28, 2020 |
| | | 31 | 12 | Sep 8, 2020 |
| | | 26 | 30 | Aug 21, 2020 |
| | | 22 | 51 | Jul 31, 2020 |
| | | 21 | 65 | Jul 17, 2020 |
| | | 28 | 61 | Jul 21, 2020 |
| | | 23 | 9 | Sep 11, 2020 |
| | | 23 | 75 | Jul 7, 2020 |
| | | 30 | 26 | Aug 25, 2020 |
| | | 16 | 33 | Aug 18, 2020 |
| | | 14 | 16 | Sep 4, 2020 |
| | | 24 | 54 | Jul 28, 2020 |
| | | 14 | 65 | Jul 17, 2020 |
| | | 24 | 16 | Sep 4, 2020 |
| | | 20 | 96 | Jun 16, 2020 |
| | | 26 | 16 | Sep 4, 2020 |
| | | 24 | 5 | Sep 15, 2020 |
| | | 17 | 2 | Sep 18, 2020 |
| | | 19 | 33 | Aug 18, 2020 |
| | | 27 | 5 | Sep 15, 2020 |
| | | 24 | 2 | Sep 18, 2020 |
| | | 23 | 47 | Aug 4, 2020 |
| | | 31 | 12 | Sep 8, 2020 |
| | | 21 | 107 | Jun 5, 2020 |
| | | 23 | 58 | Jul 24, 2020 |
| | | 25 | 54 | Jul 28, 2020 |
| | | 15 | 51 | Jul 31, 2020 |
| | | 12 | 93 | Jun 19, 2020 |
| | | 24 | 82 | Jun 30, 2020 |
| | | 24 | 5 | Sep 15, 2020 |
| | | 23 | 58 | Jul 24, 2020 |
| | | 19 | 79 | Jul 3, 2020 |
| | | 20 | 2 | Sep 18, 2020 |
| | | 28 | 9 | Sep 11, 2020 |
| | | 28 | 40 | Aug 11, 2020 |
| | | 22 | 44 | Aug 7, 2020 |
| | | 12 | 79 | Jul 3, 2020 |
| | | 23 | 51 | Jul 31, 2020 |
| | | 19 | 19 | Sep 1, 2020 |
| | | 30 | 9 | Sep 11, 2020 |
| | | 19 | 72 | Jul 10, 2020 |
| | | 14 | 23 | Aug 28, 2020 |
| | | 14 | 114 | May 29, 2020 |
| | | 17 | 2 | Sep 18, 2020 |
| | | 22 | 16 | Sep 4, 2020 |
| | | 21 | 58 | Jul 24, 2020 |
| | | 14 | 68 | Jul 14, 2020 |
| | | 24 | 9 | Sep 11, 2020 |
| | | 22 | 12 | Sep 8, 2020 |
| | | 22 | 33 | Aug 18, 2020 |
| | | 22 | 5 | Sep 15, 2020 |
| | | 23 | 149 | Apr 24, 2020 |
| | | 20 | 135 | May 8, 2020 |
| | | 29 | 5 | Sep 15, 2020 |
| | | 19 | 30 | Aug 21, 2020 |
| | | 25 | 2 | Sep 18, 2020 |
| | | 16 | 159 | Apr 14, 2020 |
| | | 20 | 93 | Jun 19, 2020 |
| | | 17 | 100 | Jun 12, 2020 |
| | | 18 | 166 | Apr 7, 2020 |
| | | 14 | 51 | Jul 31, 2020 |
| | | 29 | 44 | Aug 7, 2020 |
Mega Ball Draw Frequency

| Ball | | Freq | Days ago | Last Drawn |
| --- | --- | --- | --- | --- |
| | | 12 | 23 | Aug 28, 2020 |
| | | 11 | 100 | Jun 12, 2020 |
| | | 10 | 44 | Aug 7, 2020 |
| | | 14 | 117 | May 26, 2020 |
| | | 11 | 131 | May 12, 2020 |
| | | 12 | 86 | Jun 26, 2020 |
| | | 11 | 93 | Jun 19, 2020 |
| | | 6 | 110 | Jun 2, 2020 |
| | | 16 | 40 | Aug 11, 2020 |
| | | 14 | 229 | Feb 4, 2020 |
| | | 17 | 2 | Sep 18, 2020 |
| | | 10 | 26 | Aug 25, 2020 |
| | | 12 | 9 | Sep 11, 2020 |
| | | 14 | 30 | Aug 21, 2020 |
| | | 8 | 61 | Jul 21, 2020 |
| | | 10 | 261 | Jan 3, 2020 |
| | | 12 | 58 | Jul 24, 2020 |
| | | 10 | 75 | Jul 7, 2020 |
| | | 12 | 54 | Jul 28, 2020 |
| | | 15 | 47 | Aug 4, 2020 |
| | | 12 | 12 | Sep 8, 2020 |
| | | 20 | 5 | Sep 15, 2020 |
| | | 12 | 33 | Aug 18, 2020 |
| | | 11 | 79 | Jul 3, 2020 |
| | | 10 | 16 | Sep 4, 2020 |
Megaplier Draw Frequency

| No | | Freq | Days ago | Last Drawn |
| --- | --- | --- | --- | --- |
| | | 115 | 9 | Sep 11, 2020 |
| | | 108 | 2 | Sep 18, 2020 |
| | | 64 | 5 | Sep 15, 2020 |
| | | 15 | 72 | Jul 10, 2020 |
Common Winning Numbers
Most Common Winning Numbers

| No | | Freq | Days ago | Last Drawn |
| --- | --- | --- | --- | --- |
| | | 31 | 12 | Sep 8, 2020 |
| | | 31 | 12 | Sep 8, 2020 |
| | | 30 | 9 | Sep 11, 2020 |
| | | 30 | 26 | Aug 25, 2020 |
| | | 29 | 5 | Sep 15, 2020 |
Most Common Winning Mega Balls

| No | | Freq | Days ago | Last Drawn |
| --- | --- | --- | --- | --- |
| | | 20 | 5 | Sep 15, 2020 |
| | | 17 | 2 | Sep 18, 2020 |
| | | 16 | 40 | Aug 11, 2020 |
| | | 15 | 47 | Aug 4, 2020 |
| | | 14 | 229 | Feb 4, 2020 |
Least Common Winning Numbers

| No | | Freq | Days ago | Last Drawn |
| --- | --- | --- | --- | --- |
| | | 12 | 93 | Jun 19, 2020 |
| | | 12 | 79 | Jul 3, 2020 |
| | | 14 | 103 | Jun 9, 2020 |
| | | 14 | 68 | Jul 14, 2020 |
| | | 14 | 114 | May 29, 2020 |
Least Common Winning Mega Balls

| No | | Freq | Days ago | Last Drawn |
| --- | --- | --- | --- | --- |
| | | 6 | 110 | Jun 2, 2020 |
| | | 8 | 61 | Jul 21, 2020 |
| | | 10 | 261 | Jan 3, 2020 |
| | | 10 | 75 | Jul 7, 2020 |
| | | 10 | 26 | Aug 25, 2020 |
Overdue Numbers
Most Overdue Numbers

| No | | Days ago | Last Drawn |
| --- | --- | --- | --- |
| | | 166 | Apr 7, 2020 |
| | | 159 | Apr 14, 2020 |
| | | 149 | Apr 24, 2020 |
| | | 135 | May 8, 2020 |
| | | 114 | May 29, 2020 |
Most Overdue Mega Balls

| No | | Days ago | Last Drawn |
| --- | --- | --- | --- |
| | | 261 | Jan 3, 2020 |
| | | 229 | Feb 4, 2020 |
| | | 131 | May 12, 2020 |
| | | 117 | May 26, 2020 |
| | | 110 | Jun 2, 2020 |
Pairs and Triplets
Most Common Pairs

| No | Freq | Freq |
| --- | --- | --- |
| | | 6 |
| | | 6 |
| | | 6 |
| | | 6 |
| | | 5 |
Most Common Consecutive Pairs

| No | Freq | Freq |
| --- | --- | --- |
| | | 4 |
| | | 3 |
| | | 3 |
| | | 3 |
| | | 3 |
Most Common Triplets

| No | Freq | Freq |
| --- | --- | --- |
| | | 3 |
| | | 3 |
| | | 2 |
| | | 2 |
| | | 2 |
Most Common Consecutive Triplets

| No | Freq | Freq |
| --- | --- | --- |
| | | 1 |
| | | 1 |
| | | 1 |
| | | 1 |
Number Frequency
Number Draw Frequency from 2013 to 2017

| Ball | | Freq | Last Date |
| --- | --- | --- | --- |
| | | 22 | Sep 26, 2017 |
| | | 33 | Oct 13, 2017 |
| | | 29 | Jun 9, 2017 |
| | | 24 | Sep 8, 2017 |
| | | 26 | Sep 22, 2017 |
| | | 26 | Oct 20, 2017 |
| | | 32 | Oct 13, 2017 |
| | | 28 | Jul 18, 2017 |
| | | 26 | Sep 19, 2017 |
| | | 26 | Sep 26, 2017 |
| | | 34 | Sep 5, 2017 |
| | | 28 | Oct 3, 2017 |
| | | 25 | Sep 1, 2017 |
| | | 29 | Sep 8, 2017 |
| | | 22 | Jun 20, 2017 |
| | | 27 | Oct 10, 2017 |
| | | 33 | Sep 5, 2017 |
| | | 29 | Oct 13, 2017 |
| | | 24 | Oct 3, 2017 |
| | | 38 | Oct 24, 2017 |
| | | 27 | Oct 6, 2017 |
| | | 23 | Aug 1, 2017 |
| | | 25 | Oct 20, 2017 |
| | | 32 | Oct 24, 2017 |
| | | 37 | Oct 3, 2017 |
| | | 33 | Oct 13, 2017 |
| | | 26 | Jun 13, 2017 |
| | | 33 | Sep 19, 2017 |
| | | 37 | May 9, 2017 |
| | | 29 | Jun 16, 2017 |
| | | 41 | Oct 17, 2017 |
| | | 23 | Jul 14, 2017 |
| | | 34 | Oct 6, 2017 |
| | | 28 | Oct 24, 2017 |
| | | 38 | Aug 29, 2017 |
| | | 25 | Oct 6, 2017 |
| | | 29 | Sep 12, 2017 |
| | | 28 | Sep 15, 2017 |
| | | 28 | Sep 22, 2017 |
| | | 20 | Aug 18, 2017 |
| | | 36 | Sep 12, 2017 |
| | | 24 | Aug 25, 2017 |
| | | 18 | May 2, 2017 |
| | | 31 | Jun 16, 2017 |
| | | 35 | Oct 17, 2017 |
| | | 29 | Aug 22, 2017 |
| | | 27 | Jul 4, 2017 |
| | | 22 | Mar 3, 2017 |
| | | 37 | Oct 17, 2017 |
| | | 33 | Sep 19, 2017 |
| | | 37 | Sep 29, 2017 |
| | | 23 | Aug 8, 2017 |
| | | 30 | Aug 11, 2017 |
| | | 29 | Sep 22, 2017 |
| | | 18 | Jul 11, 2017 |
| | | 32 | Oct 24, 2017 |
| | | 28 | Sep 26, 2017 |
| | | 32 | Sep 15, 2017 |
| | | 24 | Sep 5, 2017 |
| | | 22 | Jul 25, 2017 |
| | | 20 | Oct 10, 2017 |
| | | 27 | Oct 10, 2017 |
| | | 25 | Oct 20, 2017 |
| | | 22 | Oct 24, 2017 |
| | | 23 | Sep 12, 2017 |
| | | 31 | Oct 20, 2017 |
| | | 17 | Oct 3, 2017 |
| | | 30 | Jun 13, 2017 |
| | | 26 | Jun 2, 2017 |
| | | 22 | Oct 17, 2017 |
| | | 22 | Aug 4, 2017 |
| | | 20 | Sep 5, 2017 |
| | | 31 | Oct 20, 2017 |
| | | 30 | Sep 29, 2017 |
| | | 25 | Sep 26, 2017 |
Mega Ball Draw Frequency from 2013 to 2017

| Ball | | Freq | Last Date |
| --- | --- | --- | --- |
| | | 29 | Sep 5, 2017 |
| | | 25 | Oct 10, 2017 |
| | | 30 | Sep 15, 2017 |
| | | 27 | Sep 26, 2017 |
| | | 20 | Jun 6, 2017 |
| | | 31 | Oct 24, 2017 |
| | | 36 | Oct 3, 2017 |
| | | 23 | Jun 13, 2017 |
| | | 31 | Oct 20, 2017 |
| | | 32 | Sep 19, 2017 |
| | | 25 | Oct 17, 2017 |
| | | 26 | Oct 13, 2017 |
| | | 22 | May 12, 2017 |
| | | 26 | Sep 8, 2017 |
| | | 36 | Sep 22, 2017 |
Megaplier Draw Frequency from 2013 to 2017

| Ball | | Freq | Last Date |
| --- | --- | --- | --- |
| | | 67 | Oct 20, 2017 |
| | | 107 | Sep 8, 2017 |
| | | 84 | Oct 24, 2017 |
| | | 161 | Oct 17, 2017 |
Number Frequency
Number Draw Frequency from 2005 to 2013

| Ball | | Freq | Last Date |
| --- | --- | --- | --- |
| | | 70 | Sep 20, 2013 |
| | | 92 | Sep 10, 2013 |
| | | 78 | Oct 11, 2013 |
| | | 88 | Oct 15, 2013 |
| | | 85 | Oct 18, 2013 |
| | | 72 | Oct 8, 2013 |
| | | 71 | Oct 1, 2013 |
| | | 69 | Aug 2, 2013 |
| | | 85 | Sep 27, 2013 |
| | | 82 | Oct 1, 2013 |
| | | 78 | Sep 24, 2013 |
| | | 87 | Sep 10, 2013 |
| | | 81 | Sep 3, 2013 |
| | | 84 | Sep 3, 2013 |
| | | 76 | Oct 8, 2013 |
| | | 79 | Oct 4, 2013 |
| | | 83 | Sep 6, 2013 |
| | | 78 | Sep 10, 2013 |
| | | 72 | Oct 8, 2013 |
| | | 90 | Oct 18, 2013 |
| | | 78 | Sep 20, 2013 |
| | | 77 | Sep 13, 2013 |
| | | 70 | Oct 15, 2013 |
| | | 84 | Oct 4, 2013 |
| | | 79 | Oct 4, 2013 |
| | | 64 | Aug 16, 2013 |
| | | 82 | Oct 11, 2013 |
| | | 72 | Sep 13, 2013 |
| | | 74 | Jan 11, 2013 |
| | | 74 | Oct 15, 2013 |
| | | 81 | Sep 17, 2013 |
| | | 74 | Sep 24, 2013 |
| | | 69 | Jun 25, 2013 |
| | | 68 | Aug 9, 2013 |
| | | 78 | Aug 20, 2013 |
| | | 90 | Aug 27, 2013 |
| | | 62 | Oct 11, 2013 |
| | | 83 | Aug 27, 2013 |
| | | 85 | Sep 24, 2013 |
| | | 80 | Oct 8, 2013 |
| | | 67 | Sep 6, 2013 |
| | | 76 | Jul 30, 2013 |
| | | 77 | Oct 15, 2013 |
| | | 74 | Oct 4, 2013 |
| | | 75 | Oct 18, 2013 |
| | | 88 | Aug 16, 2013 |
| | | 57 | Sep 20, 2013 |
| | | 101 | Oct 18, 2013 |
| | | 62 | Sep 27, 2013 |
| | | 77 | Oct 15, 2013 |
| | | 87 | Sep 27, 2013 |
| | | 82 | Jul 2, 2013 |
| | | 89 | Oct 1, 2013 |
| | | 70 | Sep 13, 2013 |
| | | 66 | Aug 6, 2013 |
| | | 73 | Oct 18, 2013 |
Mega Ball Draw Frequency from 2005 to 2013

| Ball | | Freq | Last Date |
| --- | --- | --- | --- |
| | | 18 | Oct 18, 2013 |
| | | 20 | Aug 3, 2012 |
| | | 18 | Jun 21, 2013 |
| | | 20 | Aug 2, 2013 |
| | | 17 | Oct 8, 2013 |
| | | 20 | Jan 29, 2013 |
| | | 22 | Feb 26, 2013 |
| | | 21 | Sep 13, 2013 |
| | | 22 | Oct 2, 2012 |
| | | 19 | Jul 12, 2013 |
| | | 20 | Oct 15, 2013 |
| | | 17 | Aug 9, 2013 |
| | | 19 | Apr 9, 2013 |
| | | 15 | Aug 23, 2013 |
| | | 19 | Oct 12, 2012 |
| | | 16 | Jun 25, 2013 |
| | | 14 | Feb 1, 2013 |
| | | 14 | Aug 30, 2011 |
| | | 21 | Jun 4, 2013 |
| | | 23 | Jul 16, 2013 |
| | | 22 | Jun 7, 2013 |
| | | 18 | Jun 5, 2012 |
| | | 15 | Mar 30, 2012 |
| | | 18 | Nov 27, 2012 |
| | | 20 | Sep 17, 2013 |
| | | 19 | May 31, 2013 |
| | | 14 | Nov 23, 2012 |
| | | 14 | Sep 3, 2013 |
| | | 20 | Jan 1, 2013 |
| | | 17 | Jun 18, 2013 |
| | | 19 | Sep 6, 2013 |
| | | 12 | Dec 28, 2012 |
| | | 18 | Sep 24, 2013 |
| | | 20 | Sep 20, 2013 |
| | | 21 | Mar 19, 2013 |
| | | 29 | May 28, 2013 |
| | | 18 | Aug 16, 2013 |
| | | 25 | Sep 27, 2013 |
| | | 21 | Jul 30, 2013 |
| | | 19 | Aug 13, 2013 |
| | | 19 | Aug 6, 2013 |
| | | 24 | Jul 26, 2013 |
| | | 13 | Apr 30, 2013 |
| | | 22 | Mar 8, 2013 |
| | | 20 | Aug 31, 2012 |
| | | 17 | Oct 11, 2013 |
Megaplier Draw Frequency from 2005 to 2013

| Ball | | Freq | Last Date |
| --- | --- | --- | --- |
| | | 96 | Sep 27, 2013 |
| | | 284 | Oct 8, 2013 |
| | | 489 | Oct 18, 2013 |
Number Frequency
Number Draw Frequency from 2002 to 2005

| Ball | | Freq | Last Date |
| --- | --- | --- | --- |
| | | 27 | Jun 14, 2005 |
| | | 31 | Apr 29, 2005 |
| | | 26 | May 20, 2005 |
| | | 25 | Jun 3, 2005 |
| | | 26 | May 31, 2005 |
| | | 34 | Jun 3, 2005 |
| | | 33 | Jun 7, 2005 |
| | | 32 | Mar 8, 2005 |
| | | 27 | Jun 21, 2005 |
| | | 44 | Jun 14, 2005 |
| | | 26 | May 10, 2005 |
| | | 25 | May 6, 2005 |
| | | 28 | Jun 21, 2005 |
| | | 38 | Jun 10, 2005 |
| | | 29 | Apr 12, 2005 |
| | | 34 | Jun 17, 2005 |
| | | 33 | May 27, 2005 |
| | | 36 | Apr 26, 2005 |
| | | 30 | Apr 5, 2005 |
| | | 30 | Apr 12, 2005 |
| | | 31 | May 13, 2005 |
| | | 35 | May 31, 2005 |
| | | 24 | May 13, 2005 |
| | | 30 | Feb 11, 2005 |
| | | 28 | May 10, 2005 |
| | | 32 | Apr 15, 2005 |
| | | 28 | May 20, 2005 |
| | | 37 | Jun 7, 2005 |
| | | 34 | Jun 14, 2005 |
| | | 29 | Mar 29, 2005 |
| | | 37 | Jun 10, 2005 |
| | | 45 | Apr 1, 2005 |
| | | 20 | May 13, 2005 |
| | | 26 | May 27, 2005 |
| | | 24 | Jun 17, 2005 |
| | | 27 | Mar 11, 2005 |
| | | 32 | Jun 10, 2005 |
| | | 28 | May 31, 2005 |
| | | 40 | May 24, 2005 |
| | | 30 | Jun 21, 2005 |
| | | 29 | Feb 22, 2005 |
| | | 33 | May 10, 2005 |
| | | 22 | Apr 22, 2005 |
| | | 33 | May 20, 2005 |
| | | 29 | May 24, 2005 |
| | | 32 | Jun 21, 2005 |
| | | 33 | Jun 7, 2005 |
| | | 26 | Jun 14, 2005 |
| | | 40 | Jun 17, 2005 |
| | | 35 | Jun 21, 2005 |
| | | 41 | May 6, 2005 |
| | | 36 | May 3, 2005 |
Mega Ball Draw Frequency from 2002 to 2005

| Ball | | Freq | Last Date |
| --- | --- | --- | --- |
| | | 8 | Mar 1, 2005 |
| | | 3 | Mar 25, 2005 |
| | | 12 | Apr 19, 2005 |
| | | 7 | Nov 30, 2004 |
| | | 6 | Jan 18, 2005 |
| | | 6 | Oct 8, 2004 |
| | | 7 | Nov 9, 2004 |
| | | 6 | May 13, 2005 |
| | | 5 | May 20, 2005 |
| | | 10 | Apr 1, 2005 |
| | | 3 | May 31, 2005 |
| | | 5 | Dec 21, 2004 |
| | | 12 | Mar 8, 2005 |
| | | 5 | Aug 27, 2004 |
| | | 6 | Dec 10, 2004 |
| | | 3 | Apr 26, 2005 |
| | | 6 | May 17, 2005 |
| | | 7 | Jan 11, 2005 |
| | | 5 | May 6, 2005 |
| | | 5 | Dec 31, 2004 |
| | | 12 | Apr 29, 2005 |
| | | 8 | Apr 5, 2005 |
| | | 3 | Jun 18, 2004 |
| | | 9 | May 27, 2005 |
| | | 3 | Jun 7, 2005 |
| | | 6 | Apr 22, 2005 |
| | | 7 | Mar 15, 2005 |
| | | 3 | Feb 11, 2005 |
| | | 7 | Apr 15, 2005 |
| | | 7 | Jun 21, 2005 |
| | | 6 | Aug 3, 2004 |
| | | 5 | Jun 25, 2004 |
| | | 9 | Mar 18, 2005 |
| | | 14 | Jun 17, 2005 |
| | | 8 | Apr 8, 2005 |
| | | 8 | Jun 14, 2005 |
| | | 2 | Jun 10, 2003 |
| | | 8 | Mar 29, 2005 |
| | | 4 | Sep 21, 2004 |
| | | 5 | May 10, 2005 |
| | | 3 | Apr 16, 2004 |
| | | 5 | Jun 3, 2005 |
| | | 8 | Jan 28, 2005 |
| | | 4 | Feb 27, 2004 |
| | | 3 | May 18, 2004 |
| | | 6 | Aug 24, 2004 |
| | | 7 | May 3, 2005 |
| | | 4 | Oct 29, 2004 |
| | | 7 | Sep 14, 2004 |
| | | 4 | Jan 14, 2005 |
| | | 1 | Oct 3, 2003 |
| | | 11 | Oct 1, 2004 |
Megaplier Draw Frequency from 2002 to 2005

| Ball | | Freq | Last Date |
| --- | --- | --- | --- |
| | | 10 | Jun 17, 2005 |
| | | 54 | Jun 21, 2005 |
| | | 98 | Jun 14, 2005 |
Number Frequency
Number Draw Frequency from 1999 to 2002

| Ball | | Freq | Last Date |
| --- | --- | --- | --- |
| | | 45 | May 10, 2002 |
| | | 33 | May 7, 2002 |
| | | 31 | Apr 23, 2002 |
| | | 46 | Apr 30, 2002 |
| | | 44 | Apr 30, 2002 |
| | | 38 | Apr 12, 2002 |
| | | 29 | May 10, 2002 |
| | | 31 | Apr 5, 2002 |
| | | 32 | Apr 30, 2002 |
| | | 29 | Apr 16, 2002 |
| | | 36 | Apr 26, 2002 |
| | | 37 | Apr 26, 2002 |
| | | 34 | Apr 12, 2002 |
| | | 29 | Apr 12, 2002 |
| | | 34 | Apr 9, 2002 |
| | | 35 | Jan 1, 2002 |
| | | 38 | Apr 12, 2002 |
| | | 23 | Dec 21, 2001 |
| | | 21 | Mar 22, 2002 |
| | | 26 | Mar 12, 2002 |
| | | 39 | May 3, 2002 |
| | | 44 | May 7, 2002 |
| | | 33 | May 14, 2002 |
| | | 34 | Jan 11, 2002 |
| | | 29 | Apr 16, 2002 |
| | | 41 | May 7, 2002 |
| | | 41 | May 3, 2002 |
| | | 32 | Mar 29, 2002 |
| | | 39 | Mar 12, 2002 |
| | | 32 | May 14, 2002 |
| | | 34 | Apr 23, 2002 |
| | | 33 | Jan 25, 2002 |
| | | 29 | Feb 5, 2002 |
| | | 29 | Apr 2, 2002 |
| | | 37 | May 10, 2002 |
| | | 32 | May 14, 2002 |
| | | 40 | Apr 2, 2002 |
| | | 43 | May 10, 2002 |
| | | 39 | May 7, 2002 |
| | | 43 | May 7, 2002 |
| | | 36 | Apr 12, 2002 |
| | | 41 | Apr 30, 2002 |
| | | 31 | Feb 5, 2002 |
| | | 33 | May 14, 2002 |
| | | 31 | Apr 23, 2002 |
| | | 36 | Apr 19, 2002 |
| | | 45 | May 14, 2002 |
| | | 31 | Feb 19, 2002 |
| | | 31 | May 10, 2002 |
| | | 31 | Apr 5, 2002 |
Mega Ball Draw Frequency from 1999 to 2002

| Ball | | Freq | Last Date |
| --- | --- | --- | --- |
| | | 11 | Apr 26, 2002 |
| | | 15 | Mar 15, 2002 |
| | | 15 | Apr 23, 2002 |
| | | 10 | Apr 19, 2002 |
| | | 12 | Mar 12, 2002 |
| | | 10 | Apr 12, 2002 |
| | | 9 | Mar 19, 2002 |
| | | 11 | May 3, 2002 |
| | | 10 | Feb 22, 2002 |
| | | 6 | May 10, 2002 |
| | | 4 | May 7, 2002 |
| | | 11 | Feb 5, 2002 |
| | | 8 | Feb 8, 2002 |
| | | 7 | Nov 2, 2001 |
| | | 13 | Apr 5, 2002 |
| | | 7 | Dec 18, 2001 |
| | | 10 | Mar 9, 2001 |
| | | 8 | Mar 8, 2002 |
| | | 9 | Aug 7, 2001 |
| | | 12 | Apr 30, 2002 |
| | | 10 | Apr 2, 2002 |
| | | 10 | Mar 26, 2002 |
| | | 14 | Apr 16, 2002 |
| | | 11 | Feb 15, 2002 |
| | | 10 | Oct 19, 2001 |
| | | 8 | Aug 24, 2001 |
| | | 11 | Feb 26, 2002 |
| | | 7 | May 14, 2002 |
| | | 7 | Feb 1, 2002 |
| | | 11 | Mar 29, 2002 |
| | | 6 | Nov 23, 2001 |
| | | 8 | Jan 9, 2001 |
| | | 9 | Feb 12, 2002 |
| | | 11 | Mar 22, 2002 |
| | | 10 | Jan 4, 2002 |
| | | 7 | Mar 1, 2002 |
Number Frequency
Number Draw Frequency from 1996 to 1999

| Ball | | Freq | Last Date |
| --- | --- | --- | --- |
| | | 18 | Dec 8, 1998 |
| | | 18 | Oct 2, 1998 |
| | | 18 | Dec 29, 1998 |
| | | 20 | Jan 5, 1999 |
| | | 23 | Jan 12, 1999 |
| | | 17 | Dec 25, 1998 |
| | | 20 | Jan 12, 1999 |
| | | 20 | Dec 25, 1998 |
| | | 14 | Jan 12, 1999 |
| | | 17 | Dec 18, 1998 |
| | | 22 | Jan 1, 1999 |
| | | 13 | Oct 30, 1998 |
| | | 20 | Dec 11, 1998 |
| | | 14 | Nov 24, 1998 |
| | | 15 | Nov 24, 1998 |
| | | 11 | Dec 4, 1998 |
| | | 19 | Dec 25, 1998 |
| | | 19 | Dec 15, 1998 |
| | | 14 | Jan 1, 1999 |
| | | 20 | Jan 12, 1999 |
| | | 16 | Jan 8, 1999 |
| | | 16 | Oct 30, 1998 |
| | | 21 | Jan 8, 1999 |
| | | 19 | Oct 13, 1998 |
| | | 21 | Dec 18, 1998 |
| | | 15 | Jan 8, 1999 |
| | | 13 | Oct 23, 1998 |
| | | 18 | Jan 1, 1999 |
| | | 18 | Nov 6, 1998 |
| | | 16 | Dec 4, 1998 |
| | | 16 | Jan 5, 1999 |
| | | 19 | Jan 5, 1999 |
| | | 18 | Dec 22, 1998 |
| | | 12 | Jan 5, 1999 |
| | | 27 | Dec 29, 1998 |
| | | 19 | Dec 15, 1998 |
| | | 17 | Jan 8, 1999 |
| | | 14 | Dec 15, 1998 |
| | | 13 | Oct 2, 1998 |
| | | 13 | Nov 20, 1998 |
| | | 9 | Dec 15, 1998 |
| | | 18 | Dec 22, 1998 |
| | | 21 | Jan 5, 1999 |
| | | 18 | Dec 22, 1998 |
| | | 14 | Nov 13, 1998 |
| | | 18 | Jan 12, 1999 |
| | | 21 | Oct 9, 1998 |
| | | 20 | Jan 1, 1999 |
| | | 8 | Nov 20, 1998 |
| | | 20 | Dec 11, 1998 |
Mega Ball Draw Frequency from 1996 to 1999

| Ball | | Freq | Last Date |
| --- | --- | --- | --- |
| | | 12 | Dec 8, 1998 |
| | | 4 | Jan 12, 1999 |
| | | 9 | Jan 8, 1999 |
| | | 4 | Dec 4, 1998 |
| | | 3 | Jan 1, 1999 |
| | | 6 | Nov 27, 1998 |
| | | 5 | Apr 7, 1998 |
| | | 8 | Oct 16, 1998 |
| | | 7 | Dec 22, 1998 |
| | | 10 | Dec 29, 1998 |
| | | 6 | Aug 21, 1998 |
| | | 5 | Sep 18, 1998 |
| | | 3 | Jul 14, 1998 |
| | | 5 | May 12, 1998 |
| | | 6 | Dec 1, 1998 |
| | | 8 | Nov 6, 1998 |
| | | 15 | Nov 24, 1998 |
| | | 7 | Oct 6, 1998 |
| | | 8 | Jan 5, 1999 |
| | | 5 | Oct 30, 1998 |
| | | 8 | Aug 25, 1998 |
| | | 7 | Oct 27, 1998 |
| | | 1 | Nov 10, 1998 |
| | | 11 | Dec 18, 1998 |
| | | 9 | Jul 28, 1998 |
Number Frequency
Number Draw Frequency for All Draws

| Ball | | Freq | Days ago | Last Drawn |
| --- | --- | --- | --- | --- |
| | | 267 | 103 | Jun 9, 2020 |
| | | 272 | 47 | Aug 4, 2020 |
| | | 269 | 9 | Sep 11, 2020 |
| | | 253 | 33 | Aug 18, 2020 |
| | | 271 | 103 | Jun 9, 2020 |
| | | 268 | 68 | Jul 14, 2020 |
| | | 272 | 12 | Sep 8, 2020 |
| | | 282 | 26 | Aug 25, 2020 |
| | | 282 | 23 | Aug 28, 2020 |
| | | 284 | 12 | Sep 8, 2020 |
| | | 274 | 30 | Aug 21, 2020 |
| | | 283 | 51 | Jul 31, 2020 |
| | | 274 | 65 | Jul 17, 2020 |
| | | 278 | 61 | Jul 21, 2020 |
| | | 282 | 9 | Sep 11, 2020 |
| | | 292 | 75 | Jul 7, 2020 |
| | | 280 | 26 | Aug 25, 2020 |
| | | 253 | 33 | Aug 18, 2020 |
| | | 282 | 16 | Sep 4, 2020 |
| | | 281 | 54 | Jul 28, 2020 |
| | | 260 | 65 | Jul 17, 2020 |
| | | 287 | 16 | Sep 4, 2020 |
| | | 295 | 96 | Jun 16, 2020 |
| | | 267 | 16 | Sep 4, 2020 |
| | | 256 | 5 | Sep 15, 2020 |
| | | 297 | 2 | Sep 18, 2020 |
| | | 275 | 33 | Aug 18, 2020 |
| | | 287 | 5 | Sep 15, 2020 |
| | | 252 | 2 | Sep 18, 2020 |
| | | 261 | 47 | Aug 4, 2020 |
| | | 267 | 12 | Sep 8, 2020 |
| | | 295 | 107 | Jun 5, 2020 |
| | | 250 | 58 | Jul 24, 2020 |
| | | 259 | 54 | Jul 28, 2020 |
| | | 279 | 51 | Jul 31, 2020 |
| | | 281 | 93 | Jun 19, 2020 |
| | | 248 | 82 | Jun 30, 2020 |
| | | 263 | 5 | Sep 15, 2020 |
| | | 286 | 58 | Jul 24, 2020 |
| | | 279 | 79 | Jul 3, 2020 |
| | | 296 | 2 | Sep 18, 2020 |
| | | 289 | 9 | Sep 11, 2020 |
| | | 266 | 40 | Aug 11, 2020 |
| | | 263 | 44 | Aug 7, 2020 |
| | | 282 | 79 | Jul 3, 2020 |
| | | 185 | 51 | Jul 31, 2020 |
| | | 198 | 19 | Sep 1, 2020 |
| | | 211 | 9 | Sep 11, 2020 |
| | | 215 | 72 | Jul 10, 2020 |
| | | 161 | 23 | Aug 28, 2020 |
| | | 143 | 114 | May 29, 2020 |
| | | 160 | 2 | Sep 18, 2020 |
| | | 150 | 16 | Sep 4, 2020 |
| | | 138 | 58 | Jul 24, 2020 |
| | | 125 | 68 | Jul 14, 2020 |
| | | 98 | 9 | Sep 11, 2020 |
| | | 95 | 12 | Sep 8, 2020 |
| | | 89 | 33 | Aug 18, 2020 |
| | | 107 | 5 | Sep 15, 2020 |
| | | 33 | 149 | Apr 24, 2020 |
| | | 49 | 135 | May 8, 2020 |
| | | 45 | 5 | Sep 15, 2020 |
| | | 43 | 30 | Aug 21, 2020 |
| | | 49 | 2 | Sep 18, 2020 |
| | | 29 | 159 | Apr 14, 2020 |
| | | 38 | 93 | Jun 19, 2020 |
| | | 38 | 100 | Jun 12, 2020 |
| | | 44 | 166 | Apr 7, 2020 |
| | | 48 | 51 | Jul 31, 2020 |
Mega Ball Draw Frequency for All Draws

| Ball | | Freq | Days ago | Last Drawn |
| --- | --- | --- | --- | --- |
| | | 90 | 23 | Aug 28, 2020 |
| | | 78 | 100 | Jun 12, 2020 |
| | | 94 | 44 | Aug 7, 2020 |
| | | 82 | 117 | May 26, 2020 |
| | | 69 | 131 | May 12, 2020 |
| | | 85 | 86 | Jun 26, 2020 |
| | | 90 | 93 | Jun 19, 2020 |
| | | 75 | 110 | Jun 2, 2020 |
| | | 91 | 40 | Aug 11, 2020 |
| | | 91 | 229 | Feb 4, 2020 |
| | | 75 | 2 | Sep 18, 2020 |
| | | 74 | 26 | Aug 25, 2020 |
| | | 77 | 9 | Sep 11, 2020 |
| | | 72 | 30 | Aug 21, 2020 |
| | | 88 | 61 | Jul 21, 2020 |
| | | 44 | 261 | Jan 3, 2020 |
| | | 57 | 58 | Jul 24, 2020 |
| | | 46 | 75 | Jul 7, 2020 |
| | | 55 | 54 | Jul 28, 2020 |
| | | 60 | 47 | Aug 4, 2020 |
| | | 64 | 12 | Sep 8, 2020 |
| | | 63 | 5 | Sep 15, 2020 |
| | | 45 | 33 | Aug 18, 2020 |
| | | 60 | 79 | Jul 3, 2020 |
| | | 52 | 16 | Sep 4, 2020 |
| | | 33 | 2669 | May 31, 2013 |
| | | 32 | 2858 | Nov 23, 2012 |
| | | 24 | 2574 | Sep 3, 2013 |
| | | 34 | 2819 | Jan 1, 2013 |
| | | 35 | 2651 | Jun 18, 2013 |
| | | 31 | 2571 | Sep 6, 2013 |
| | | 25 | 2823 | Dec 28, 2012 |
| | | 36 | 2553 | Sep 24, 2013 |
| | | 45 | 2557 | Sep 20, 2013 |
| | | 39 | 2742 | Mar 19, 2013 |
| | | 44 | 2672 | May 28, 2013 |
| | | 20 | 2592 | Aug 16, 2013 |
| | | 33 | 2550 | Sep 27, 2013 |
| | | 25 | 2609 | Jul 30, 2013 |
| | | 24 | 2595 | Aug 13, 2013 |
| | | 22 | 2602 | Aug 6, 2013 |
| | | 29 | 2613 | Jul 26, 2013 |
| | | 21 | 2700 | Apr 30, 2013 |
| | | 26 | 2753 | Mar 8, 2013 |
| | | 23 | 2942 | Aug 31, 2012 |
| | | 23 | 2536 | Oct 11, 2013 |
| | | 7 | 5619 | May 3, 2005 |
| | | 4 | 5805 | Oct 29, 2004 |
| | | 7 | 5850 | Sep 14, 2004 |
| | | 4 | 5728 | Jan 14, 2005 |
| | | 1 | 6197 | Oct 3, 2003 |
| | | 11 | 5833 | Oct 1, 2004 |
Megaplier Draw Frequency for All Draws

| No | | Freq | Days ago | Last Drawn |
| --- | --- | --- | --- | --- |
| | | 288 | 9 | Sep 11, 2020 |
| | | 553 | 2 | Sep 18, 2020 |
| | | 735 | 5 | Sep 15, 2020 |
| | | 177 | 72 | Jul 10, 2020 |
Common Winning Numbers
Most Common Winning Numbers for All Draws

| No | | Freq | Days ago | Last Drawn |
| --- | --- | --- | --- | --- |
| | | 240 | 12 | Sep 8, 2020 |
| | | 237 | 26 | Aug 25, 2020 |
| | | 230 | 9 | Sep 11, 2020 |
| | | 230 | 33 | Aug 18, 2020 |
| | | 229 | 12 | Sep 8, 2020 |
Most Common Winning Mega Balls for All Draws

| No | | Freq | Days ago | Last Drawn |
| --- | --- | --- | --- | --- |
| | | 94 | 44 | Aug 7, 2020 |
| | | 91 | 40 | Aug 11, 2020 |
| | | 91 | 229 | Feb 4, 2020 |
| | | 90 | 23 | Aug 28, 2020 |
| | | 90 | 93 | Jun 19, 2020 |
Least Common Winning Numbers for All Draws

| No | | Freq | Days ago | Last Drawn |
| --- | --- | --- | --- | --- |
| | | 20 | 1111 | Sep 5, 2017 |
| | | 22 | 1143 | Aug 4, 2017 |
| | | 25 | 1090 | Sep 26, 2017 |
| | | 30 | 1087 | Sep 29, 2017 |
| | | 31 | 1066 | Oct 20, 2017 |
Least Common Winning Mega Balls for All Draws

| No | | Freq | Days ago | Last Drawn |
| --- | --- | --- | --- | --- |
| | | 1 | 6197 | Oct 3, 2003 |
| | | 4 | 5728 | Jan 14, 2005 |
| | | 4 | 5805 | Oct 29, 2004 |
| | | 7 | 5850 | Sep 14, 2004 |
| | | 7 | 5619 | May 3, 2005 |
Pairs and Triplets
Most Common Pairs for All Draws

| No | Freq | Freq |
| --- | --- | --- |
| | | 28 |
| | | 28 |
| | | 26 |
| | | 26 |
| | | 25 |
Most Common Consecutive Pairs for All Draws

| No | Freq | Freq |
| --- | --- | --- |
| | | 23 |
| | | 23 |
| | | 23 |
| | | 23 |
| | | 21 |
Most Common Triplets for All Draws

| No | Freq | Freq |
| --- | --- | --- |
| | | 7 |
| | | 6 |
| | | 5 |
| | | 5 |
| | | 5 |
Most Common Consecutive Triplets for All Draws

| No | Freq | Freq |
| --- | --- | --- |
| | | 4 |
| | | 3 |
| | | 3 |
| | | 2 |
| | | 2 |